This patient had spacing issues between her upper teeth caused by the irregular shape of her her canines and the teeth in front of them. She did not want to undergo braces or have any extensive treatment solutions to fix the issue, however whenever she had her picture taken at an angle, she would notice the spacing issue as a black spot in her smile.
Dr. Dahman's solution was to use cosmetic bonding. Cosmetic bonding is a simple procedure that adds on to existing teeth. He was able to add some resin (white filling material) to her teeth, then perfectly shape it to address the "black triangle" she saw when having her picture taken.
Her treatment only took a 1 hour procedure, and there was no need to grind her existing teeth down. The result is completely imperceptible. At her 10 year follow up, her results are still holding nicely, and she had actually forgot she had ever had cosmetic bonding done!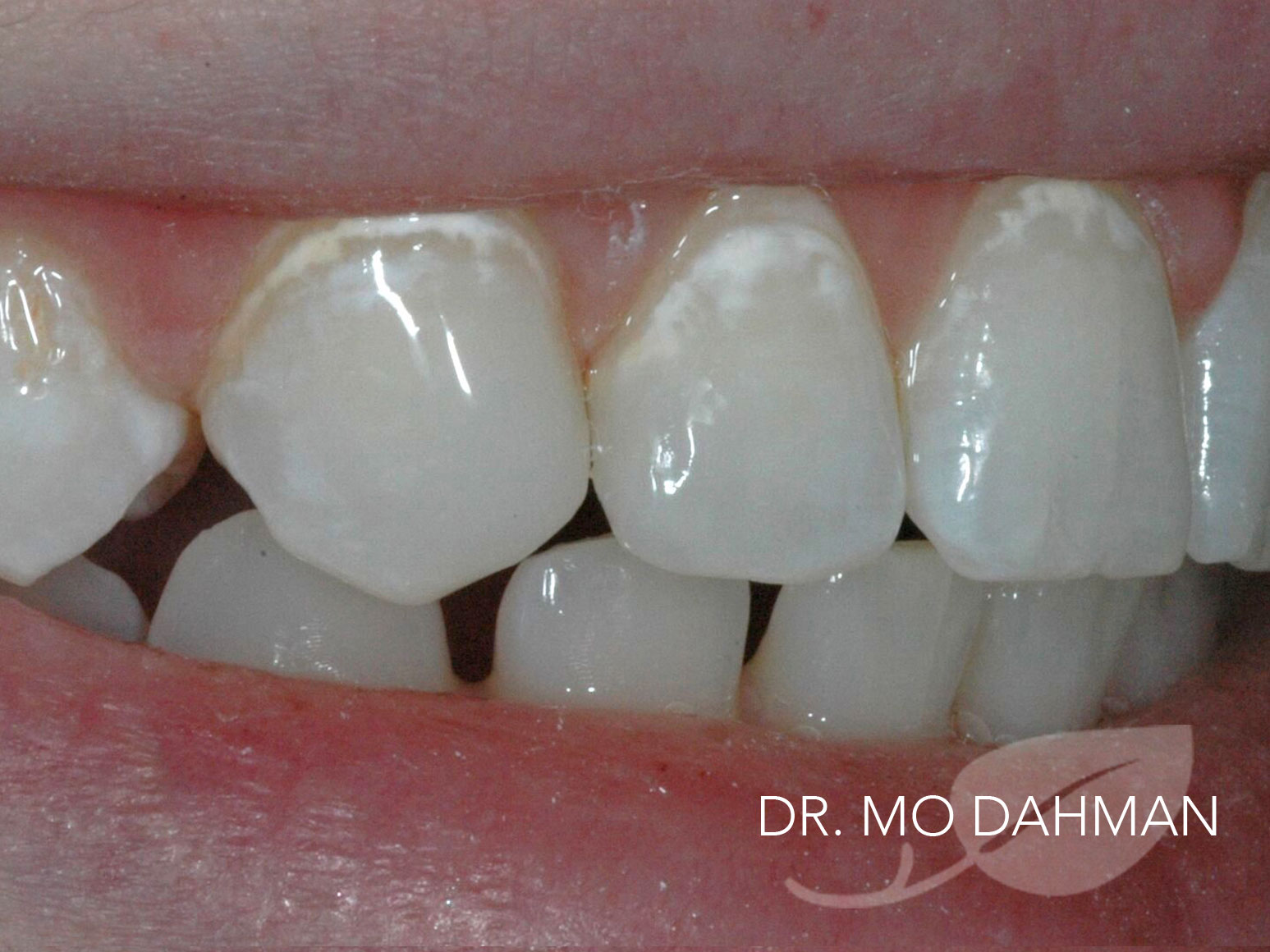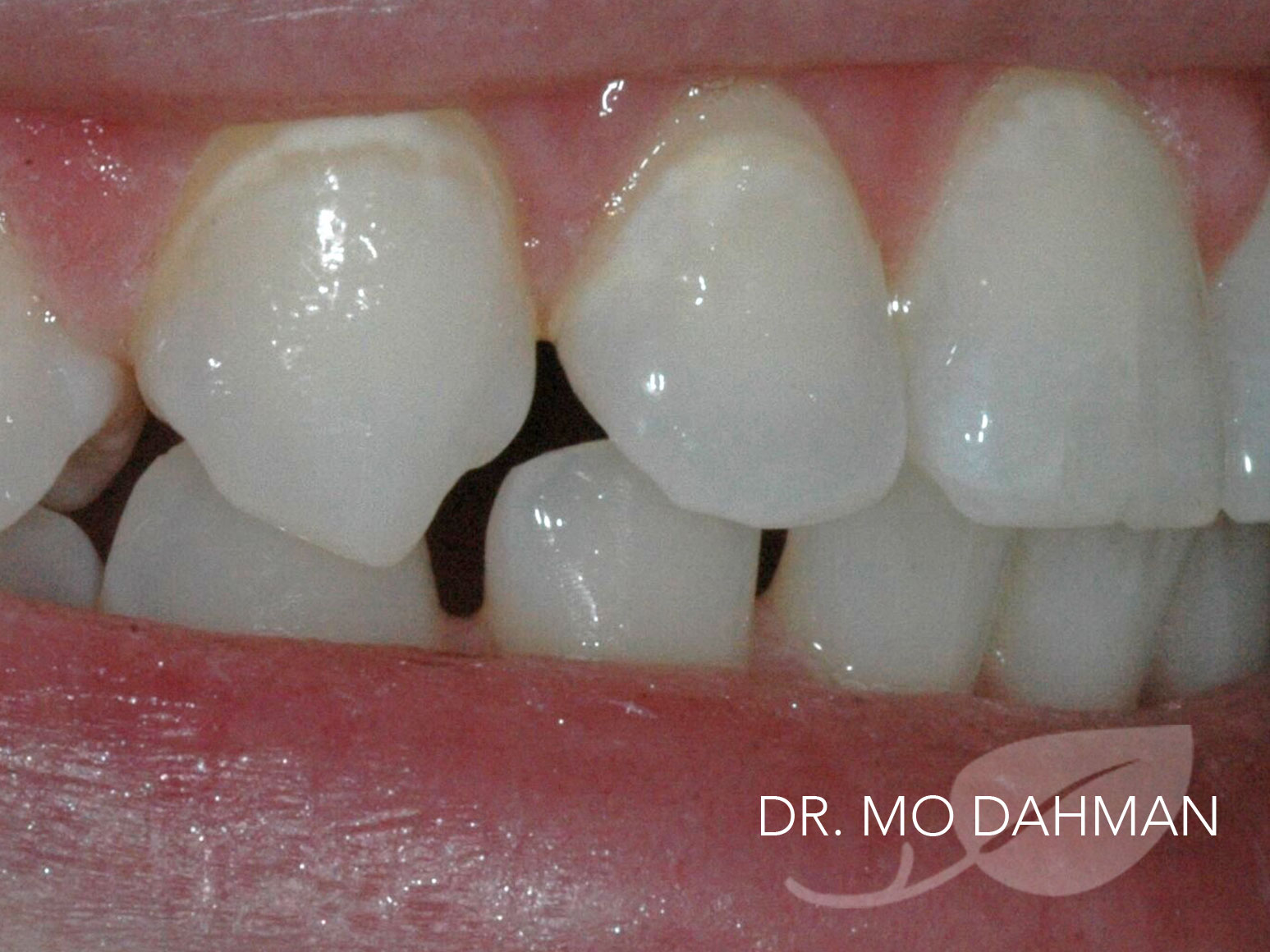 Great Care & Great Smiles
Take your next step towards a healthier smile.