This patient's lower teeth had been worn down to almost nothing. He also had several missing upper teeth. He had crowns and bridges that had been done for him on his top teeth by multiple prior dentists that kept breaking.
His goal was to get his teeth fixed so he could chew well again. He wanted to avoid dental implants due to cost and time required.
Dr. Dahman's proposed solution was to reconstruct his teeth using crowns and fixed bridges.
The first step was a neuromuscular approach. We needed to deprogram his tense jaw muscles. We did this by having him wearing a small retainer-like appliance for 2 weeks. By doing this, Dr. Dahman was able to reconstruct his bite properly and in the most comfortable position possible. This was an important step as we wanted to make sure his new bite did not continue to overly stress his teeth.
In a single scheduled visit, Dr. Dahman was able to rebuild all of his natural teeth with temporary crowns and replace his missing teeth with temporary bridges to test his bite for a few weeks. Once the patient was able to confirm that he liked the look, and was able to chew well again, Dr. Dahman created and placed his final crowns and bridges all during a second visit.
(not pictured) We also created an esthetic snap-on removable bridge for his lower right missing teeth.
This patient could not believe we could fix and rebuild such worn out teeth. He had been told doing so was completely impossible by many other dentists.
He was ecstatic he could chew steak again and absolutely loved that Dr. Dahman was able to keep his natural teeth while keeping treatment costs at half of the estimates he had received for implants. His friends also noted how vibrant his smile had become and how his mouth no longer drooped.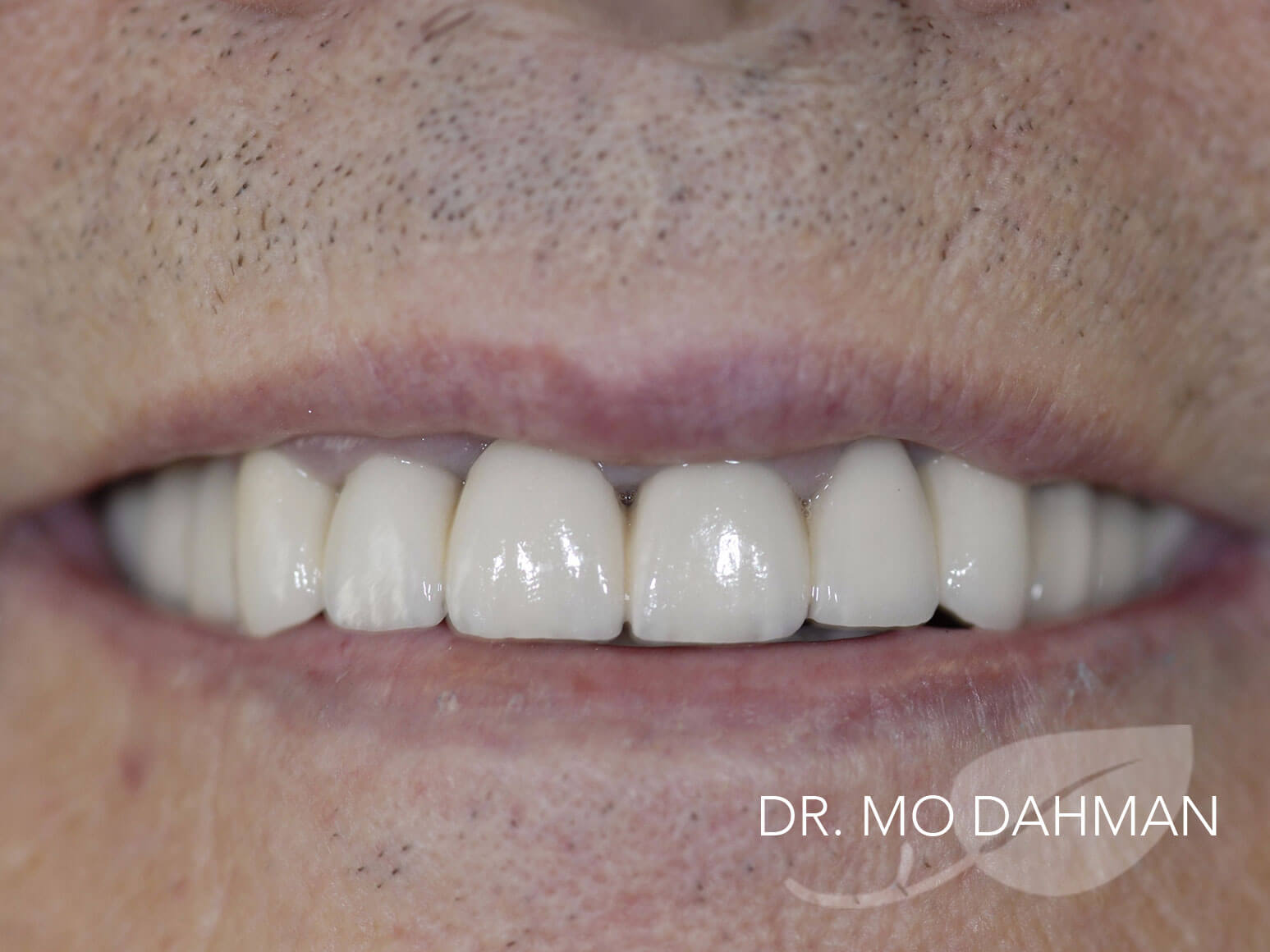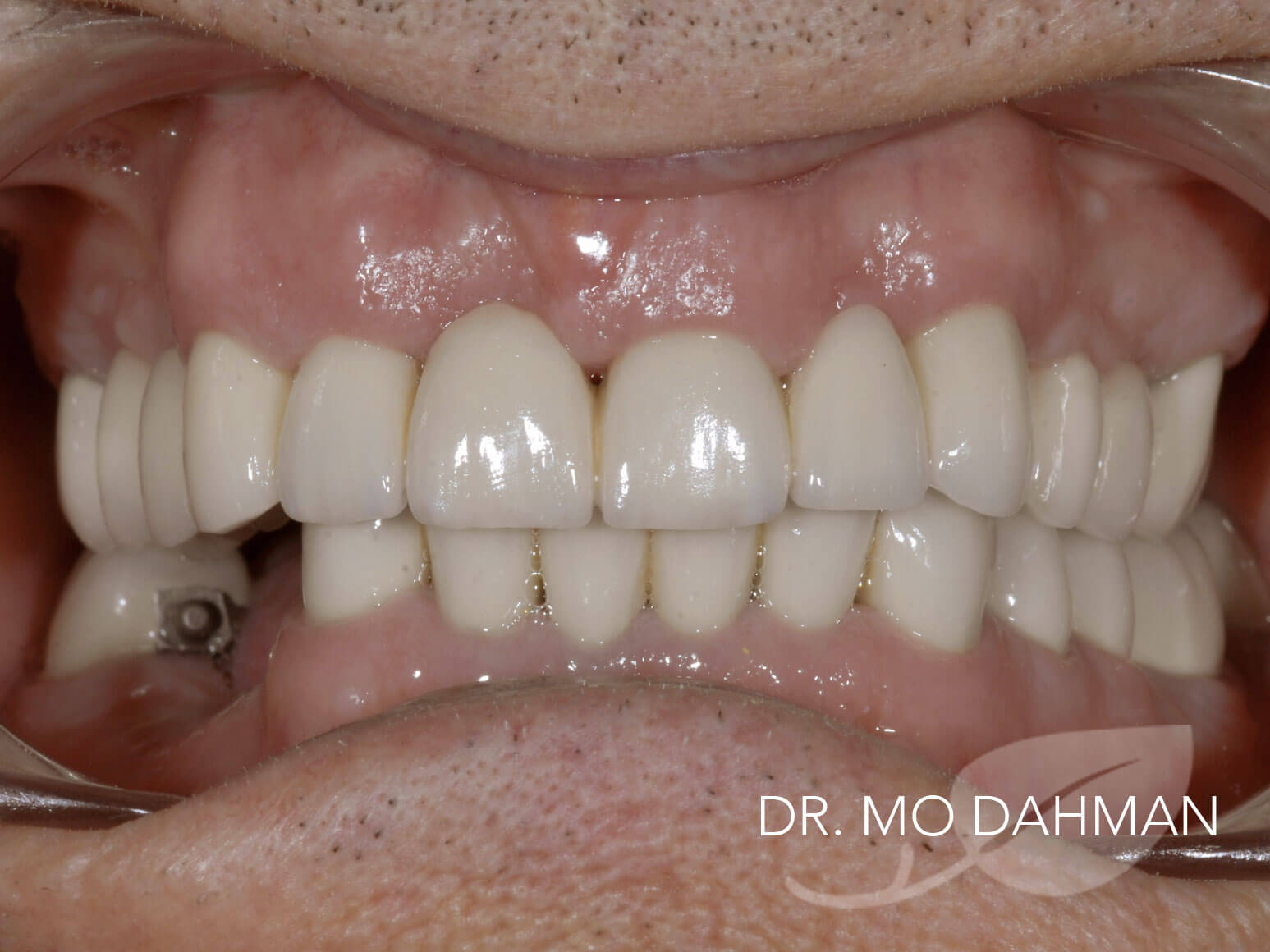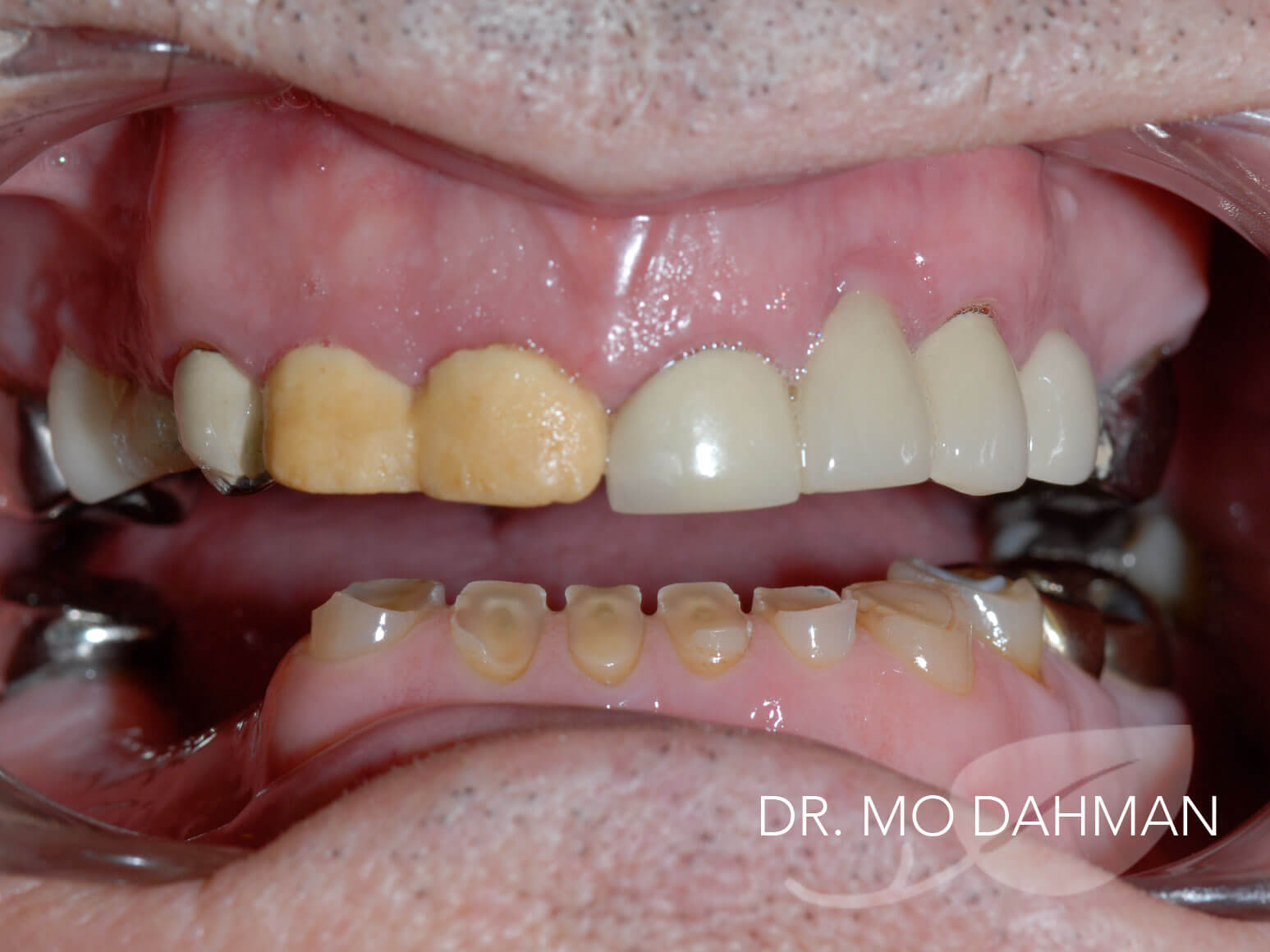 Great Care & Great Smiles
Take your next step towards a healthier smile.