When old crowns are done at different times by many different dentists, tooth colors and shapes can easily become mismatched. In this case, aside from issues this patient had with the shapes of her teeth in the corners of her mouth that are making it difficult for her to chew, she was also suffering from gums that had receded to the point where her metal edges are showing. The opaque and lifeless color of her teeth were also an issue for her.
To solve problems of her past treatments, Dr. Dahman began by replacing her upper teeth crowns with new lifelike metal-free porcelain crowns. To achieve her ideal smile, he applied precise golden proportions standards that allowed him to correct her relative teeth size and shape issues.
In a single visit, her old crowns were removed, the shapes of her teeth were refined, and temporary crowns were placed. Dr. Dahman then worked one-on-one with a master ceramist lab technician to custom design and create her ideal smile. Her final crowns were placed only one visit later.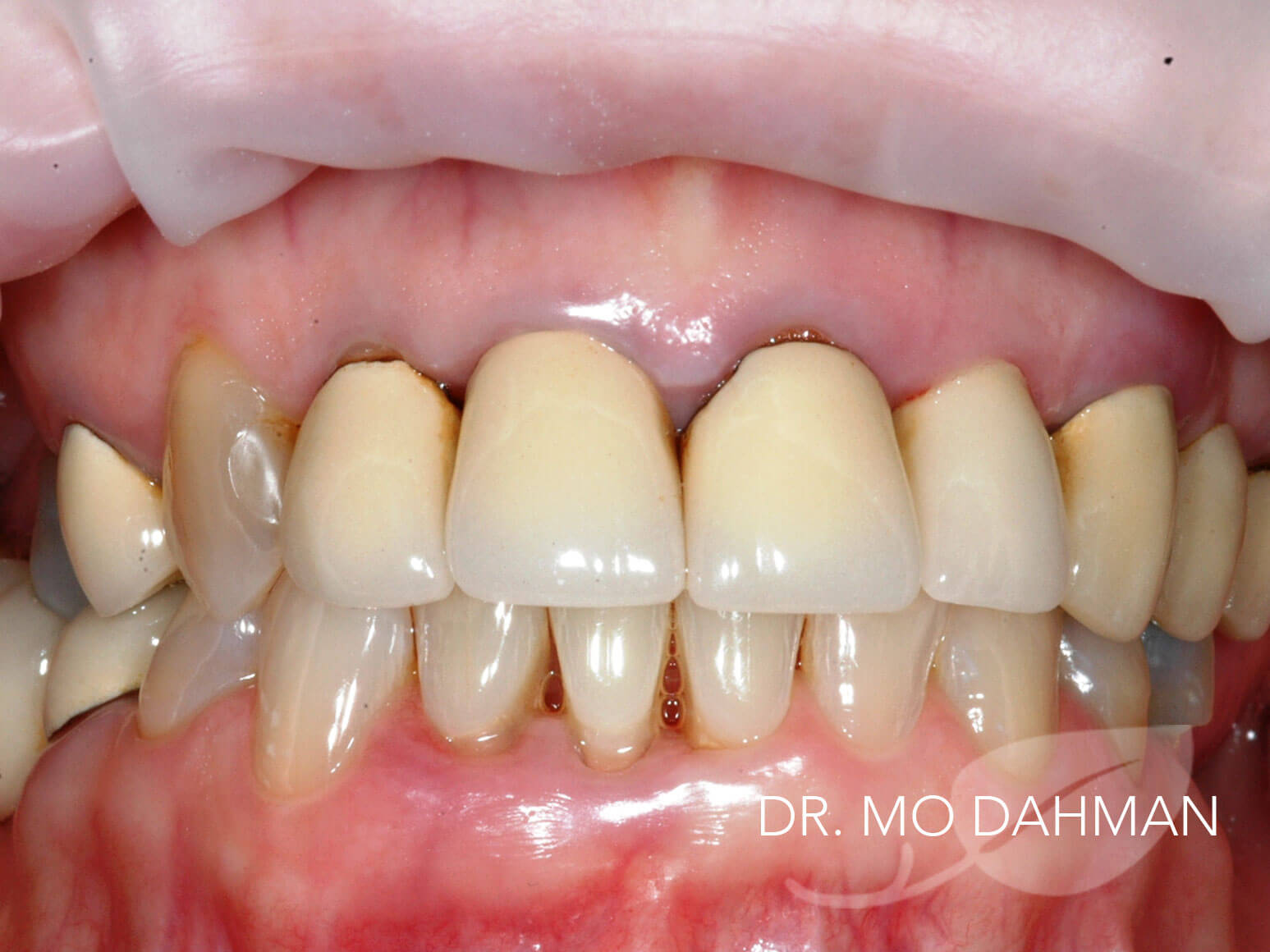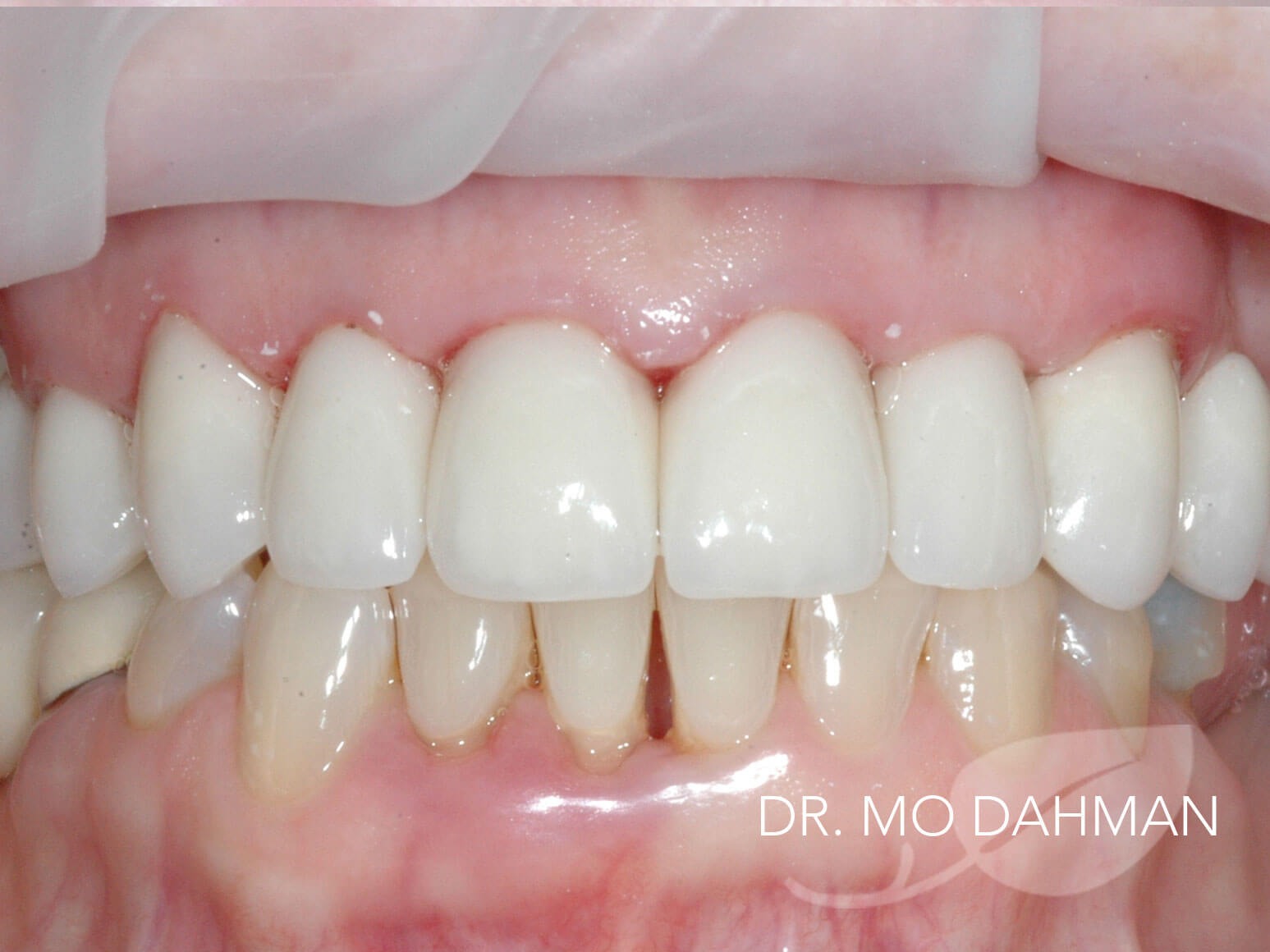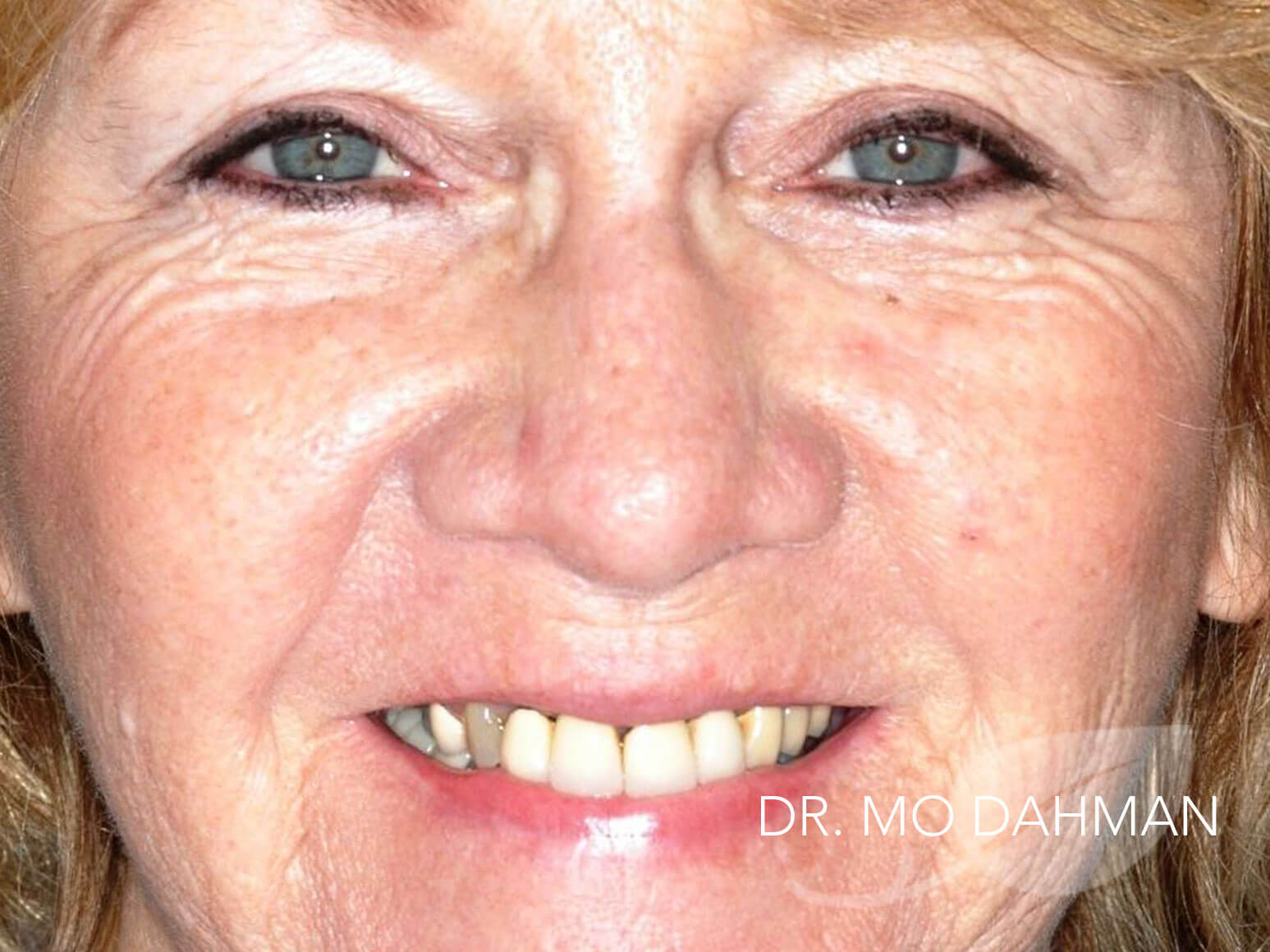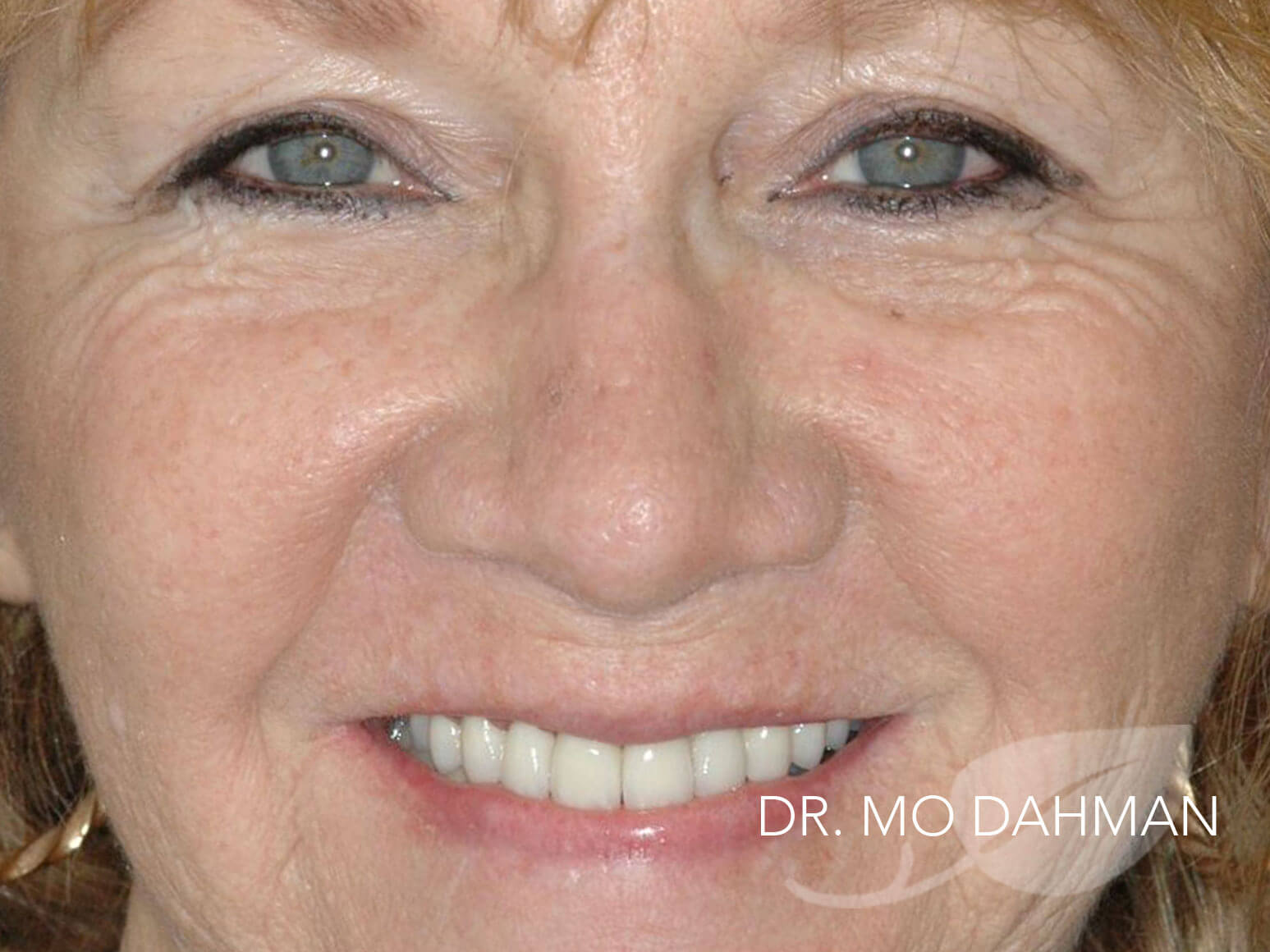 Great Care & Great Smiles
Take your next step towards a healthier smile.