Despite having excellent overall oral hygiene, this patient had a dry-mouth condition that resulted in premature tooth loss due to cavities. She has had five individual implants procedures completed in the past to replace her missing teeth. She also had very crooked bite that exasperated her ill-fitting full dentures.
Her goal was a full set of fixed teeth using individual implants. To complete this, new dentures were first made to correct her bite issue. Dr. Dahman then placed an additional nine implants to work with her four existing ones to support her new fixed teeth. These implants were done under IV sedation by anesthesiologist.
In her new denture, her bite is centered again and she can feel a huge difference. She is very excited with her cosmetic result, but mostly, she is ecstatic she can eat salad again!
She takes care of her new teeth so well that they still look brand new on each of her follow up cleaning visits.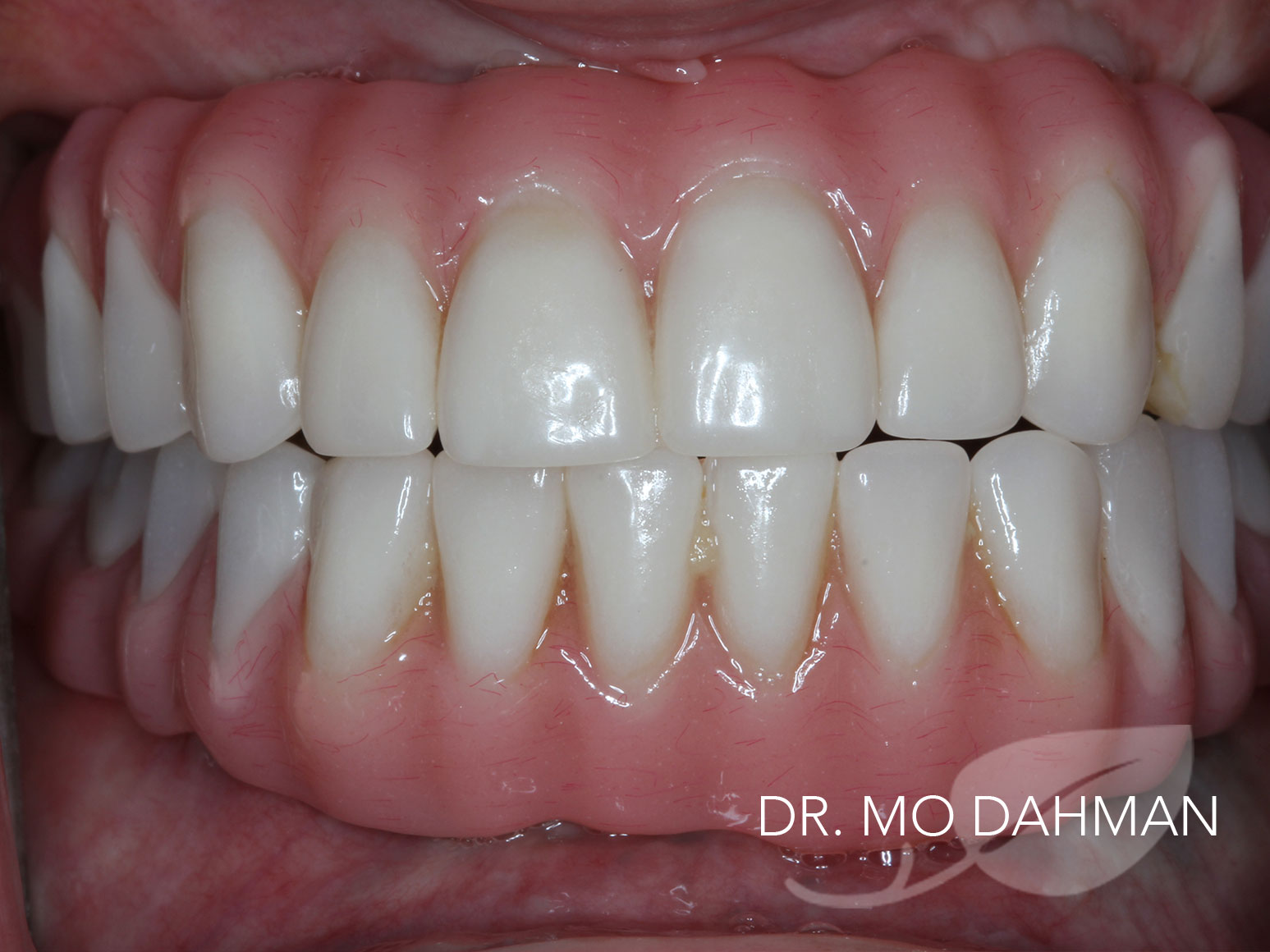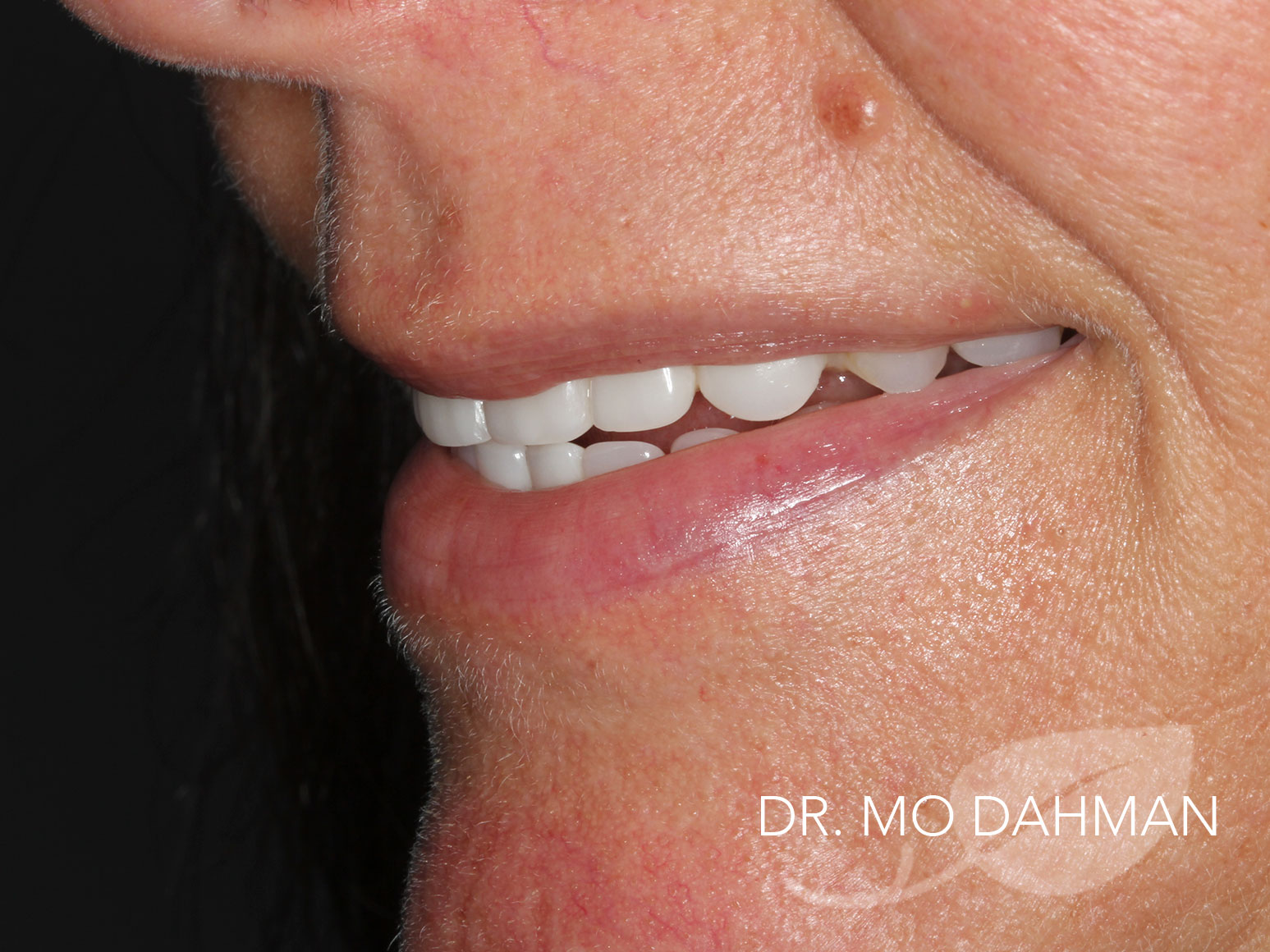 Great Care & Great Smiles
Take your next step towards a healthier smile.