We understand how new concerns about safety can have a huge impact on how you choose your dental practice.
We want you to know our dental practice is one of the smaller dental offices northern VA. Because of this, we are able to mitigate many concerns related to overcrowding that naturally occur within higher volume dental practices. Most often, our dental office only schedules for three to four patients to be in our entire office at any one time. Further, we have gone to great lengths to incorporate superior cleaning and sterilization standards using hospital grade disinfectants. We also utilize proper personal protective equipment during each visit for your safety and the safety of our staff.
Intro
We understand how new concerns about safety can have a huge impact on how you choose your dental practice.
We are committed to providing our patients and staff with a safe, and technically superior level of dental care in Great Falls, VA.
Welcome to our office!
We are excited you've chosen us as your partner in dental health. We are committed to providing safe, individualized care on a personal level. We love our community and proudly provide great care and great smiles throughout the greater Great Falls, Virginia area.
Here's what to expect on your first dental visit
Typically, your first visit will include a comprehensive evaluation with Dr. Dahman. During, he will spend time reviewing your health history, and any previous dental records provided. X-rays and dental photographs will be taken as necessary to fully assess your dental health. Once complete, we will discuss your concerns and get an idea of you dental treatment goals.
During your comprehensive evaluation, Dr. Dahman will thoroughly examine your teeth, gums, mouth and jaw joints and complete a cosmetic assessment to accompany your individualized treatment goal path. Dr. Dahman will go over your exam in detail, outlining any dental issues and corrective dental treatments available to you. A teeth cleaning with our hygienist will often accompany your comprehensive evaluation at your initial new patient appointment.
In the event your first appointment is related to a dental emergency, or you are experiencing significant pain in your mouth, your first dental appointment may be limited to evaluate your situation and to administer the necessary dental treatments to alleviate your tooth pain to address your dental emergency.
If you are experiencing dental pain, please call us immediately to discuss the nature of your dental emergency. Our team is very experienced, and can guide you towards the dental treatment that will best fit your immediate need.
New patients, save time by completing your paperwork online.
For your convenience, our new patient forms can be filled out quickly and securely online. Click the appropriate new patient links below to fill out the appropriate forms prior to your visit. Completing these forms before you arrive for your new patient dental appointment will speed your check-in process and allow us quickly determine your dental insurance and financing options.  
Insurance Information
FYI: It is OK not to have dental insurance!
We understand many people worry about the cost of dental care. If you have recently lost your dental insurance, due to Covid-19, a furlough or lost job, we can help you. Since we are not a big corporate dental practice, we have flexibility to work with our patients who find themselves without dental insurance who are in need of dental care. The real truth is that while dental insurance coverage is a good thing when available, virtually all dental insurance policies are extremely limited. Again, if you are in need of dental care and do not have dental insurance, we are willing to work with you. Not only is dental health important to us, forgoing needed dental treatment because you think you cannot afford it will only cause larger dental bills later on.
We accept most traditional dental insurance plans. We encourage you to call if you want to be certain your dental insurance will be accepted. For more information about the dental insurances we accept, please visit our dental insurance page.
Payment Information
We accept checks, all major credit cards and payments from FSA and HSA accounts for your portion of any dental treatment.
We also offer financing through CareCredit. Many treatments through CareCredit qualify for very low or no-interest financing options.
You can Apply for CareCredit online prior to your dental visit to know the level of financing you qualify for.
Other Payment Options
We also accept:
Visa
Discover
Checks
MasterCard
Cash
American Express
Debit Card
Diners Club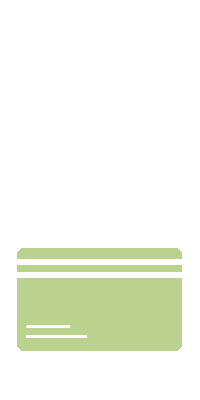 Pay your bill
Great Care & Great Smiles
Take your next step towards a healthier smile.