Committed to providing a technically superior level of dental care in Great Falls, VA.
Make Great Falls Dentistry your new home. We're glad you are here.
Intro
Committed to providing a technically superior level of dental care in Great Falls, VA.
Welcome to our office!
We are excited you've chosen us as your partner in dental health. We are committed to providing great care and great smiles throughout the Great Falls, Virginia area.
Here's what to expect on your first visit
Typically, your first visit will include a comprehensive evaluation where you will be able to get to know Dr. Dahman. He will spend time reviewing your health history, and any previous dental records that may have been provided. X-rays and dental photographs will be taken as necessary as we fully assess your dental health and discuss your concerns and dental treatment goals.
Dr. Dahman will thoroughly examine your teeth, gums, mouth and jaw joints and complete a cosmetic assessment as part of your treatment goals. He will go over your exam (in detail) outlining any issues and corrective treatments available to you. A teeth cleaning with our hygienist will often accompany your examination at your initial appointment.
If your first appointment is emergency related, or you are experiencing significant pain, your first visit will likely be limited to the evaluation an of your situation with a procedure to alleviate your pain or address the concern. If you are experiencing pain, please call us immediately to discuss the nature of your dental problem. Our team is very experienced, and can guide you towards the solution that will best fit your immediate need.
Make your first dental visit easy. Complete your paperwork online.
For your convenience, our new patient forms can be filled out securely online. Click the following links to fill out the appropriate forms prior to your visit. This will speed your check-in process allow us quickly determine your dental insurance and financing options.  
Insurance Information
We accept most traditional dental insurance plans. We encourage you to call if you want to be certain your dental insurance will be accepted. For more information on dental insurance, please visit our insurance page.
Payment Information
We accept checks, all major credit cards and payments from FSA and HSA accounts for your portion of any dental treatment.
We also offer financing through CareCredit. Many treatments through CareCredit qualify for very low or no-interest financing options. You can apply online prior to your visit to know the level of financing you qualify for.
Other Payment Options
We also accept:
Visa
Discover
Checks
MasterCard
Cash
American Express
Debit Card
Diners Club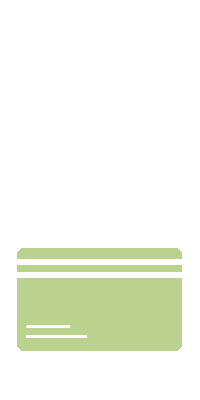 Pay your bill
Great Care & Great Smiles
Take your next step towards a healthier smile.