This patient had a broken tooth was far too damaged to repair. Along with the damaged tooth, the patient had significant bone loss that required bone grafting before the implant could be placed.
The difficultly in this case was that the maxillary sinus cavity located so close. It is an extremely tight space to fit an implant. While many dentists would refer this situation to a specialist, Dr. Dahman's experience and level of precision allows him to complete these types of dental treatments right in his office.
In this case, Dr. Dahman was able to first extract the broken tooth. The bone was then grafted. Finally, with extreme care and precision, Dr. Dahman placed the implant in this narrow space perfectly, avoiding any damage to the patients sinus cavity.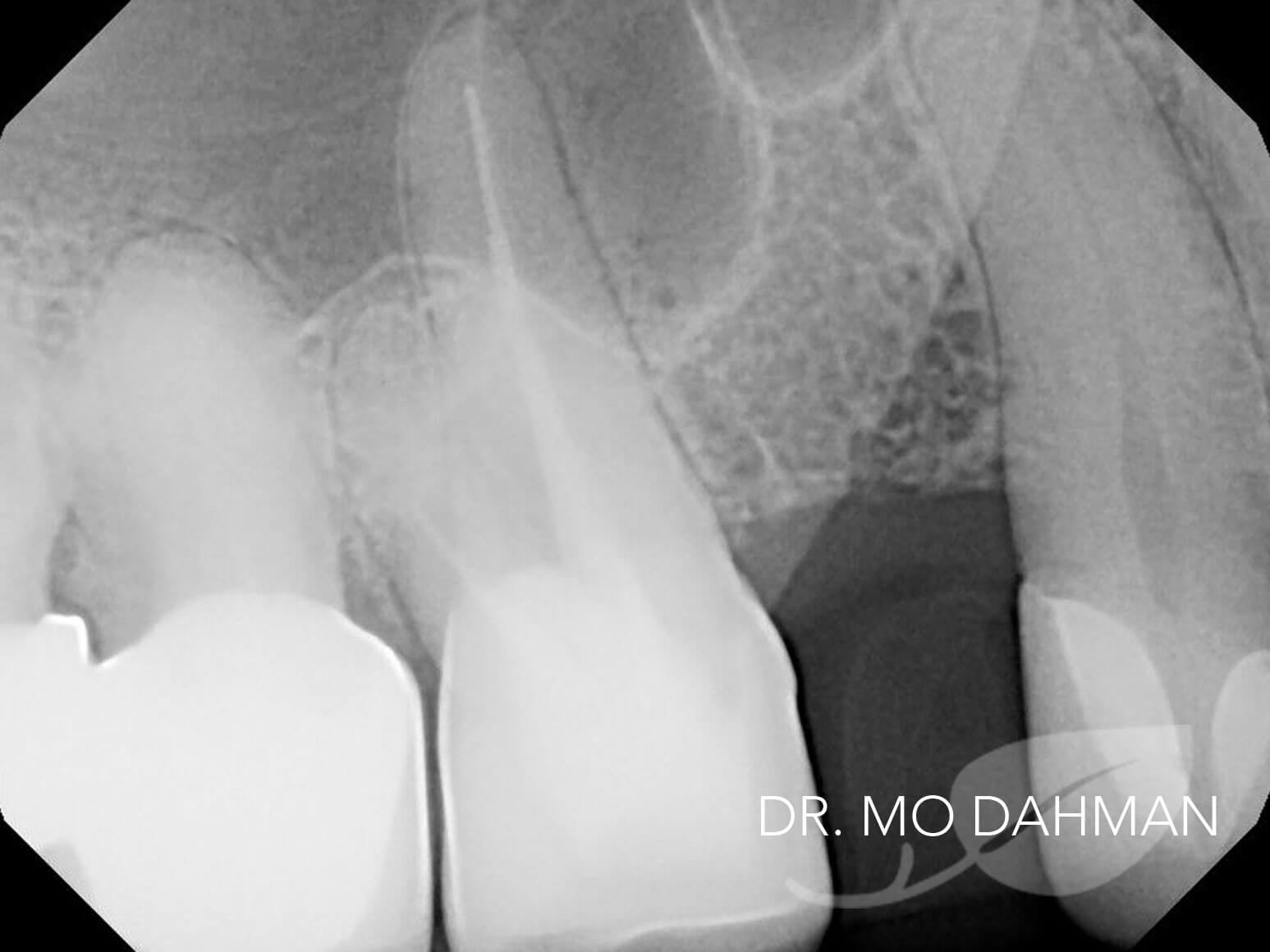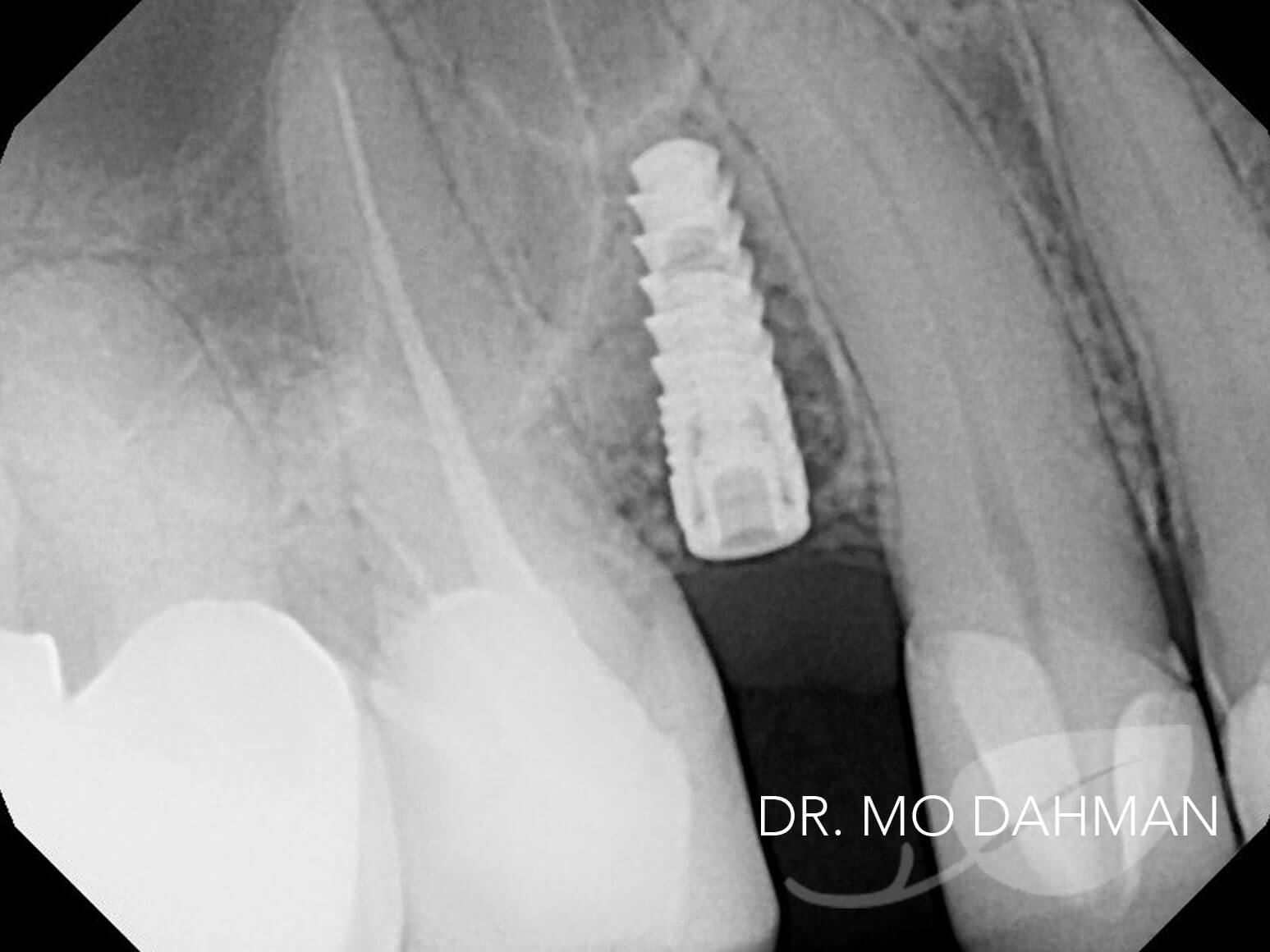 Great Care & Great Smiles
Take your next step towards a healthier smile.