This patient was extremely anxious about dental treatment. Acid reflux and grinding her teeth had caused them to wear out to almost nothing. She was a very young woman. Because of her condition, she had a cavity on every single one of her teeth.
Dr. Dahman's approach to her unique condition was first to re-establish correct bite alignment. To do this, he used a neuromuscular approach where she wore a deprogramming appliance (pictured) for 2 weeks. This allowed Dr. Dahman to determine her correct bite.
One her correct bite was established, he began to rebuild her teeth individually using crowns. In her case, all of her teeth were prepared for their crowns during a single visit. This was done under IV sedation. Once every tooth was prepped, temporary crowns were placed and adjusted on follow up visits to achieve optimum comfort and esthetics.
Her final porcelain crowns were made to match the temporaries approved by this patient and were then bonded to her teeth in a single visit to complete this complex treatment.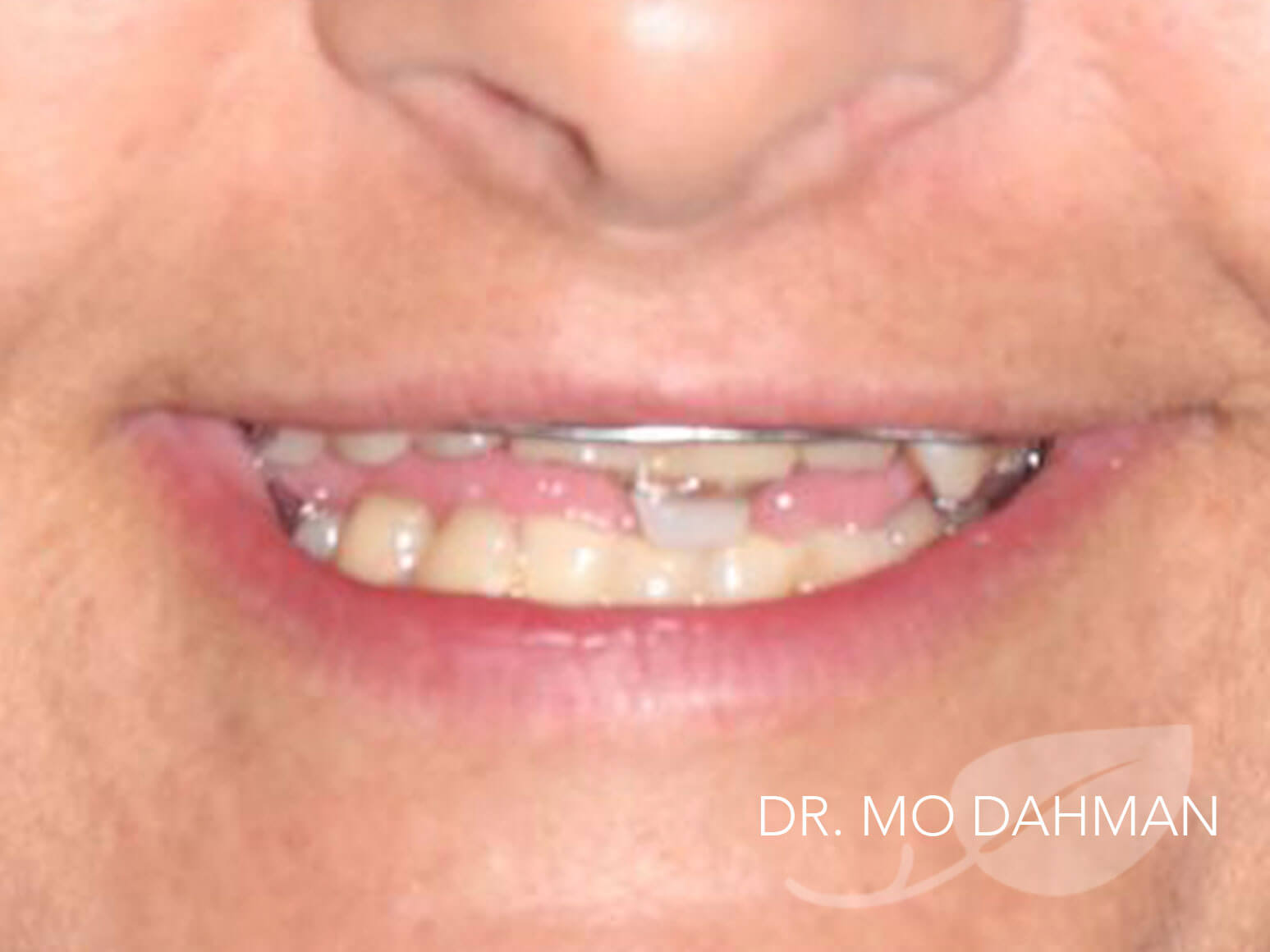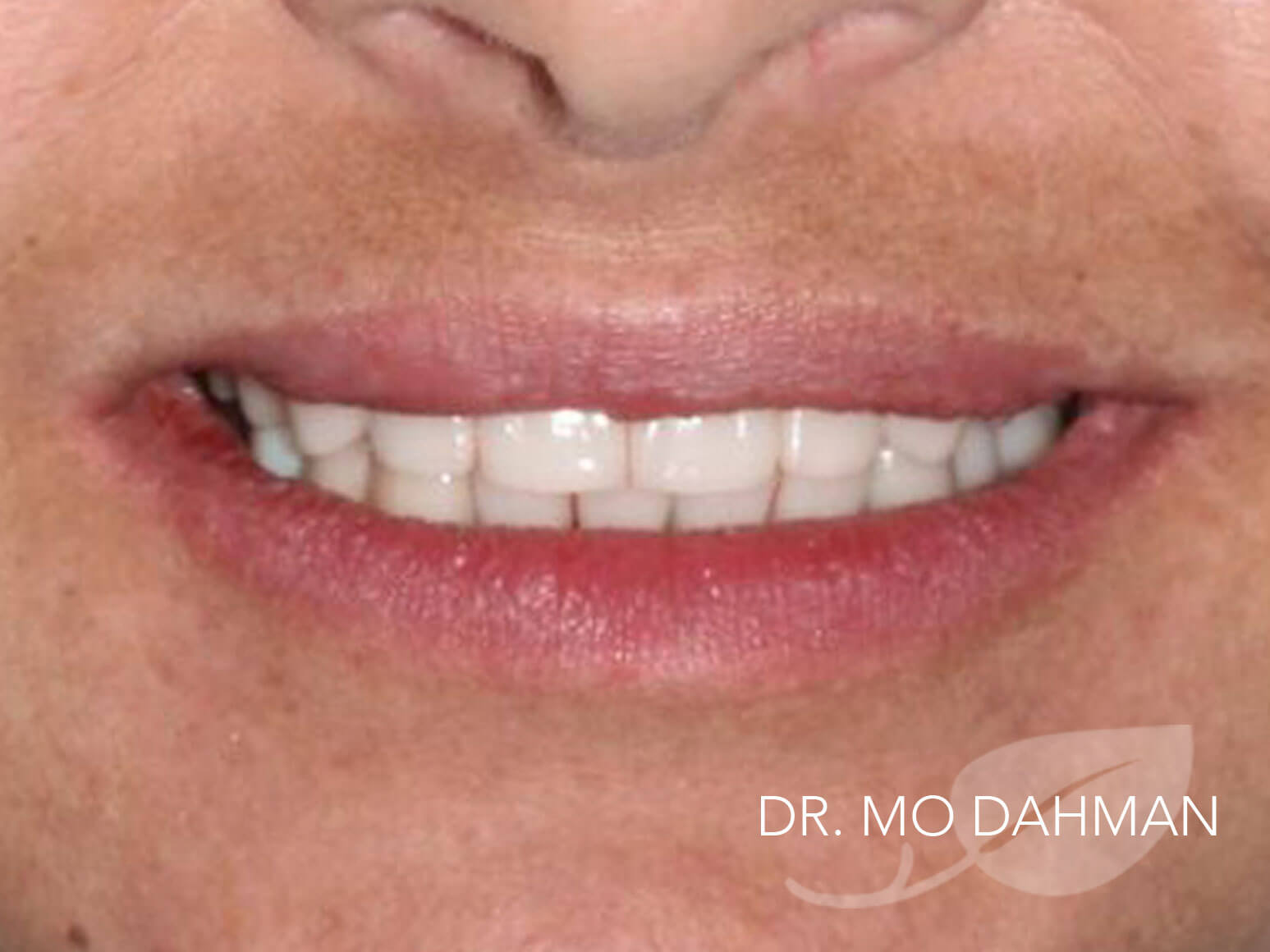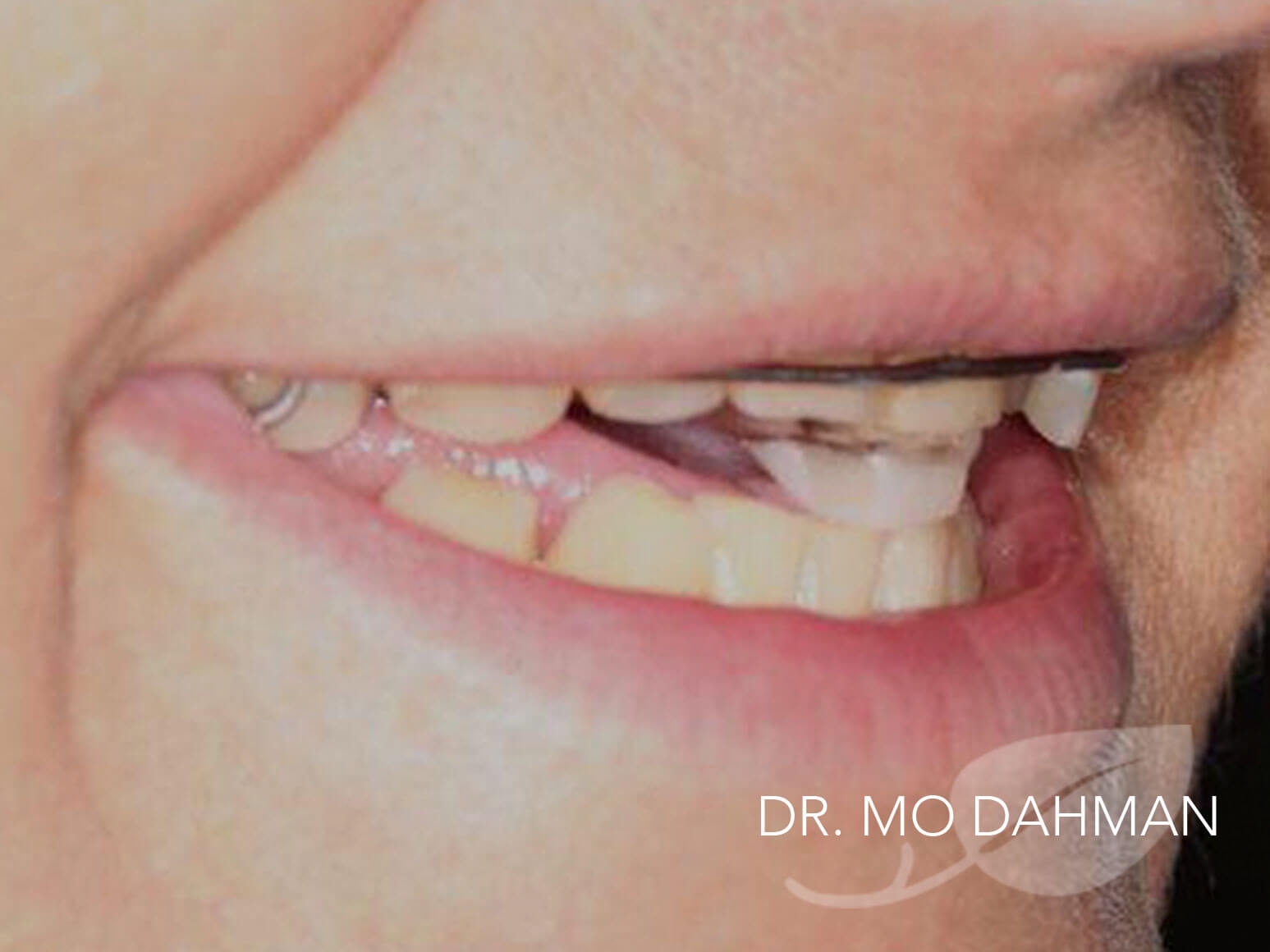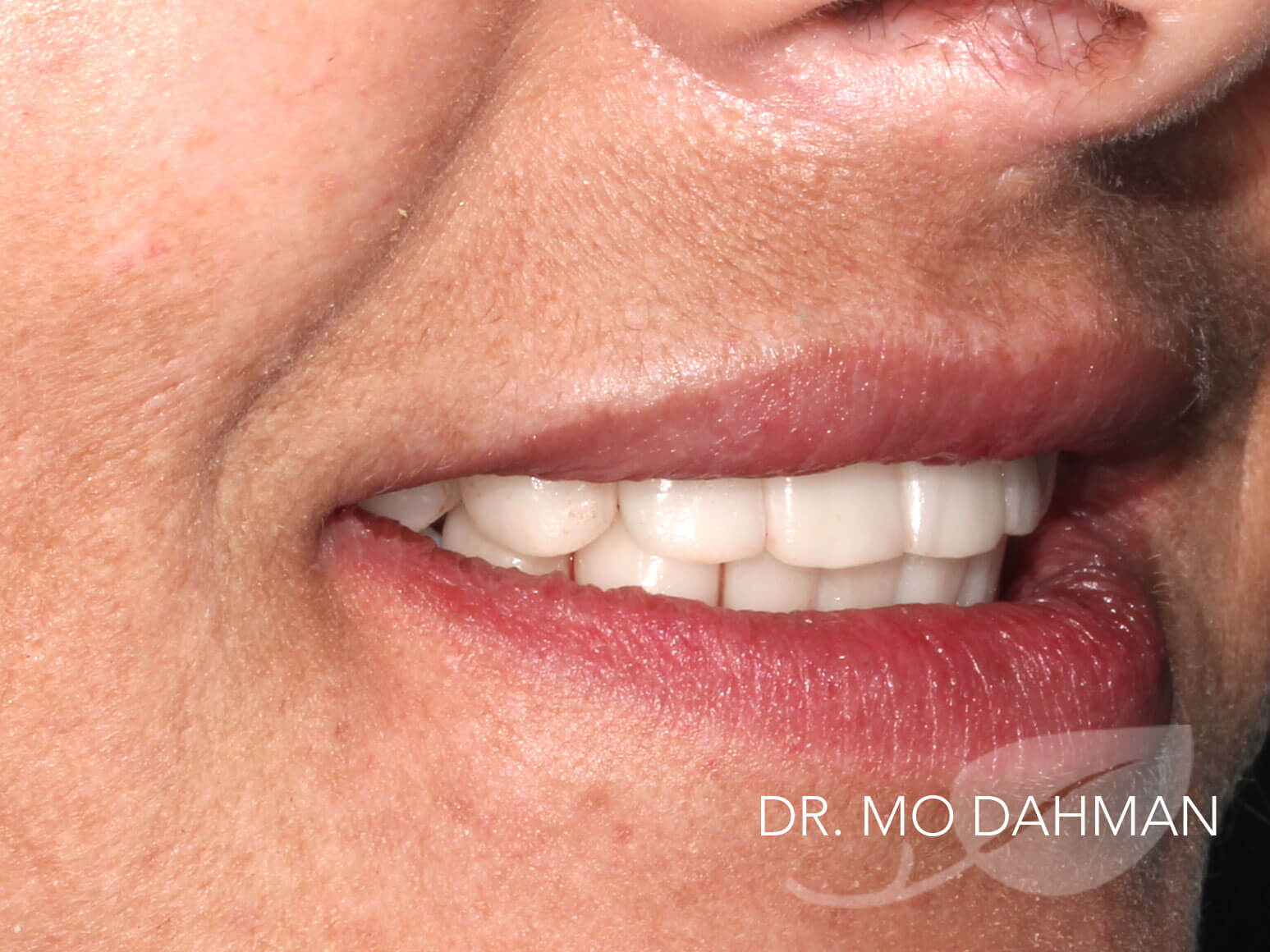 Great Care & Great Smiles
Take your next step towards a healthier smile.